Tassos Kolydas presented a paper at the 13th International Conference on Metadata and Semantics Research, Rome, Italy, on October 29th, 2019.
The paper was entitled: Timestamping Metadata Using Blockchain: 
A Practical Approach
MTSR is an annual international inter-disciplinary conference, which brings together academics, researchers and practitioners in the specialized fields of metadata, ontologies and semantics research. The conference provides an opportunity for participants to share knowledge and novel approaches in the implementation of semantic technologies across diverse types of information environments and applications.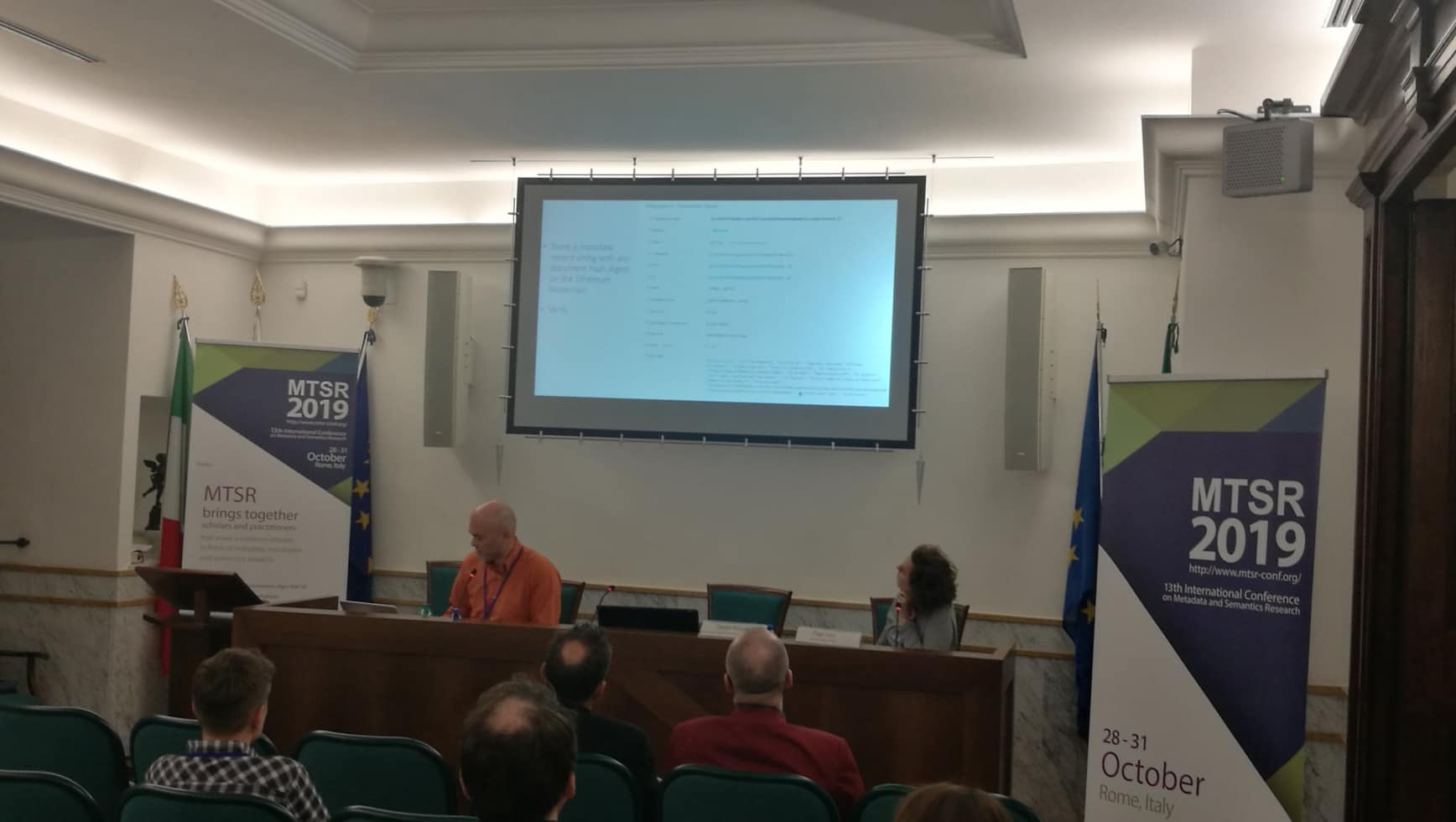 The method is implemented in the reasonable graph web solution, which is an open source software for the management of digital and physical collections
The paper was published in the Springer Nature series.